With 2016 near its end and we all busy prepping our homes for the festivities, there are many baby in their mommy tummies eagerly waiting to come out and even the parents too are keeping their fingers crossed. a fine way to kickass all that anxiety is to check out some cool baby name predictions that promise to rock the beginning of 2017.
If we go by the trends that have ruled 2016, it has all been about names that either came from the grand parent references or from movies. 2017 is surely going to be a unique one is this regard, it is expected that this is going to be a year of unique baby names and by this we mean those spellings and meanings are going to get complete reinvented.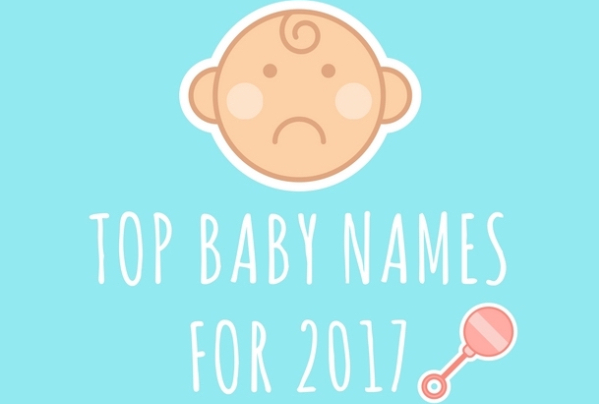 With most of the parents not considering those traditional options, it can be said that surely this is going to be the year that is going to see those gender identifications get a new meaning.
Parents who are about to embrace parenthood in the year 2017 have already started their hunt for names that come from all those untouched and unexplored sources such as spirituality, animals, birds and even super heroes. Power names are going to rock the year 2017 and looking at this prediction we can surely make out that in the coming months we will hear all those amazing names that came from gods and goddesses with that unique and modern twist.
We are not saying that the parents would start naming their babies after deities, but yes they are going to go the mythological and multicultural route for this.
Based on last year's trends, these 30 names will be among the most popular of 2017.
Another interesting prediction for baby names 2017 is that the evil names are going to get back their long lost acceptance. The base of making this prediction is that with the god names making a comeback we will be accepting the evil ones too that sound interesting such as Lilith and Kali. Another literary trend is going to be that of the pop names, yes they have been there in the 2016 but we still are eager to explore some of the wildest ones that belong to this category.
With parents going all crazy to name their babies after their teenage pop celeb, those crazy pop culture names are going to make a comeback with a bang. Another interesting prediction or hot favorite baby name trend for the year 2017 is going to be of the inspirational names and with Rob Kardashian already naming the daughter Dream we can see things rolling in this direction.
Soon, you would we see parents naming their kids as Trust, Justice, Grace and Mercy and this is going to be an evident proof that parents are looking for a quality definition. If we go by such names, another hidden trend comes out and that is of feminist names coming from top heroes and the names that fall under this umbrella are Simone, Ada, Rosa and Truth. So, now that you have the predictions handy, begin your hunt and Happy New Year 2017!