Statistics coming from the world are quite alarming with a direct indication that the kids in future might meddle with severe health issues all due to the fact that they were not breast fed. With fewer mums breastfeeding their kids, it is expected that the infant health would get affected and not only this, this trend might have a huge impact on the overall growth and development of kids.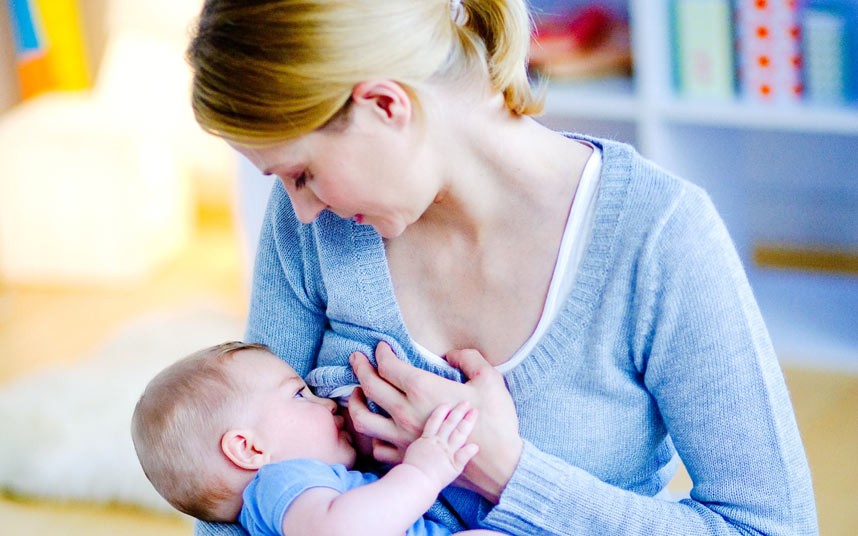 World Health Organization has come out with a strict recommendation in this regard, the new born babies should be just fed with mother's milk, not even water during first 6 months as this gives in all those vital nutrients required to fight infections and diseases in the long run. After six months too, breastfeeding should be continued with the addition of few food items such as cereals and fruits.
A Quick Sneak Peak At World Wide Breastfeeding Statistics:

The breastfeeding numbers are declining at a steep rate and these statistics give a clear idea why there is so much worry about this across the globe.
If we go by the Australian statistics, it has been found that around 95% of women initiate breastfeeding but only 39% continue with this for 4 months and then only 15% manage to cross till 6 months
The statistics coming from UK too are also quite alarming, across UK the breastfeeding rates for initial 3 months was around 18%, for four months it dropped to 12% and exclusive breastfeeding figures for more than 6 months came around 1%
In Canada too, the picture is more or less the same, around 89% of women initiate breastfeeding but this drops steeply coming down to 57% after 3 months and even further dips to 28% after 6 months
Breastfeeding Rates by Country:
| | |
| --- | --- |
| Country | Breastfeeding Rates |
| Madagscar: | 48% |
| Bolivia: | 50% |
| Egypt and Iran: | 56% |
| Uganda: | 57% |
| Eritrea: | 59% |
| Peru: | 71% |
| Malawi: | 72% |
| Cambodia: | 74% |
| Solomon: | 74% |
| Islands: | 74% |
| Nepal: | 74% |
| Sri Lanka: | 76% |
| Rwanda: | 90% |
| Germany: | 23% |
| Brazil: | 56% |
| Senegal: | 99% |
If we go by the figures that UNICEF has to tell, the results are quite alarming and even frightening as now it seems that the younger generation won't be as stronger as the existing one as it has missed on all those vital nutrients, immunity and strength coming from breastfeeding.
Across the continuum, too few children are getting the nutrition they need to survive, grow and develop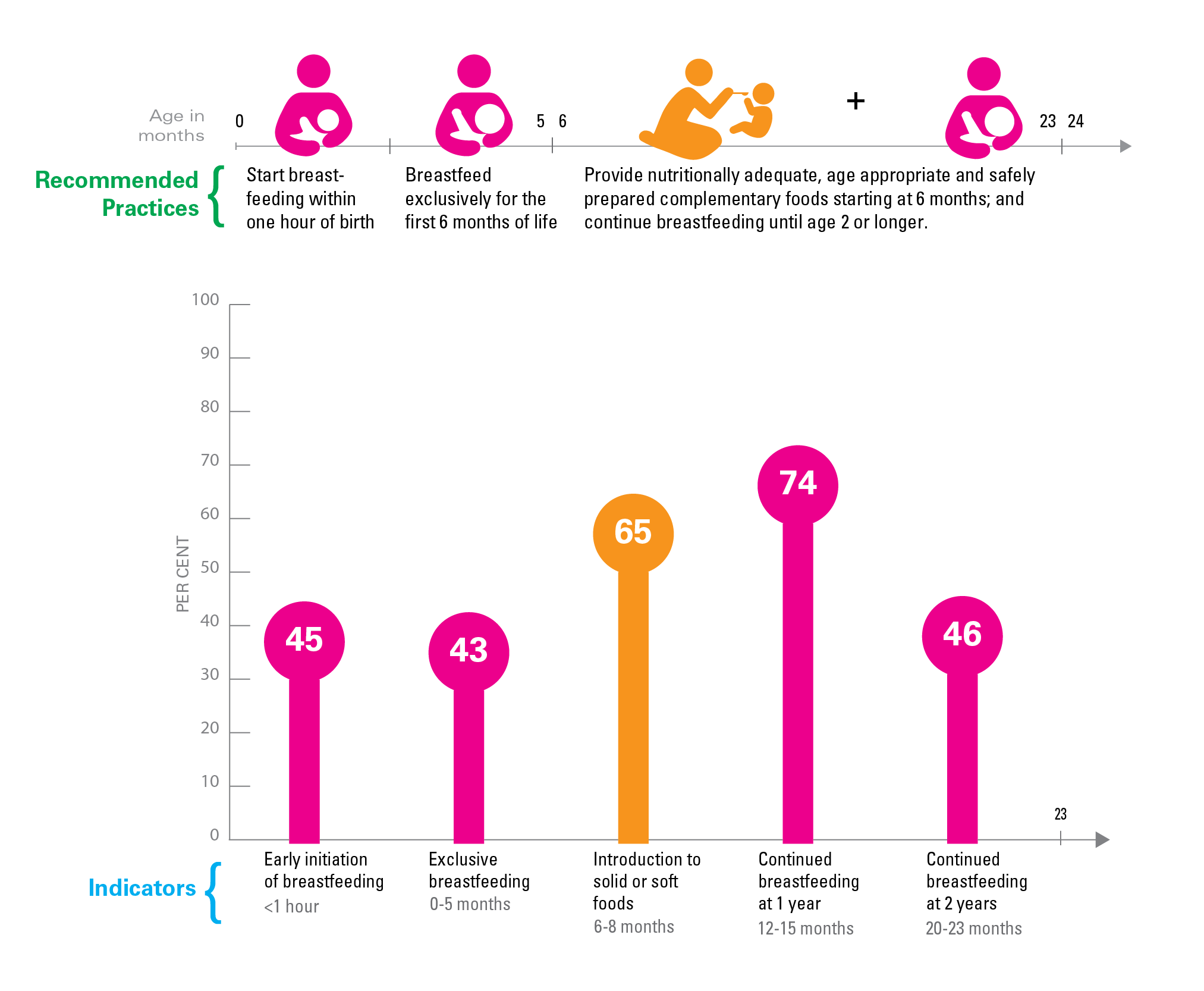 Percentage of children worldwide put to the breast within one hour of birth; exclusively breastfed (0–5 months); receiving solid, semi-solid or soft foods (6–8 months) and continued breastfeeding at 1 year (12-15 months) and 2 years (20-23 months), 2015
South Asia has made the greatest strides in exclusive breastfeeding of all regions: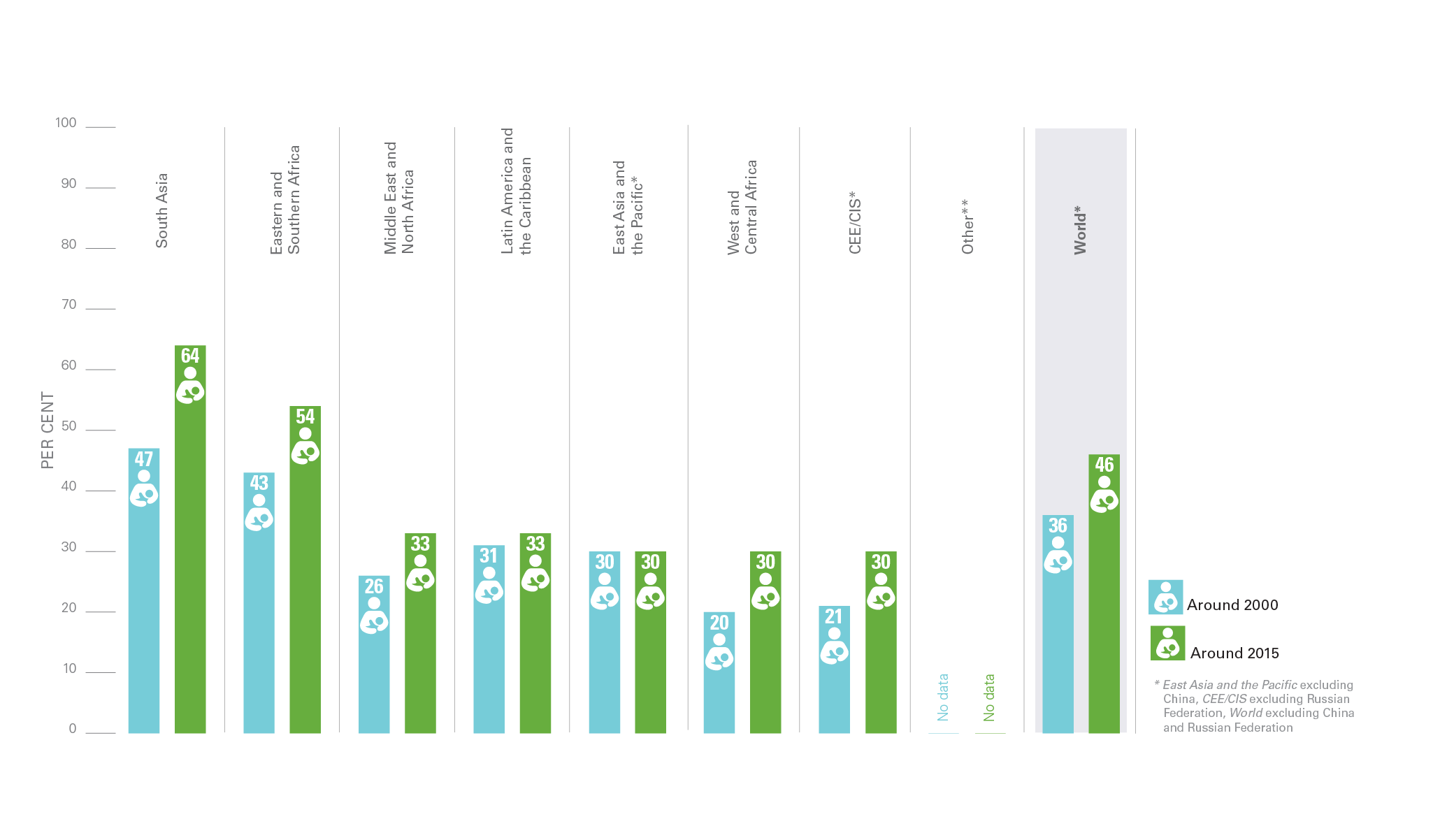 Trends in percentage of infants aged 0-5 months exclusively breastfed, by region, around 2000 and around 2015
Continued breastfeeding rates are highest amongst women from the poorest households: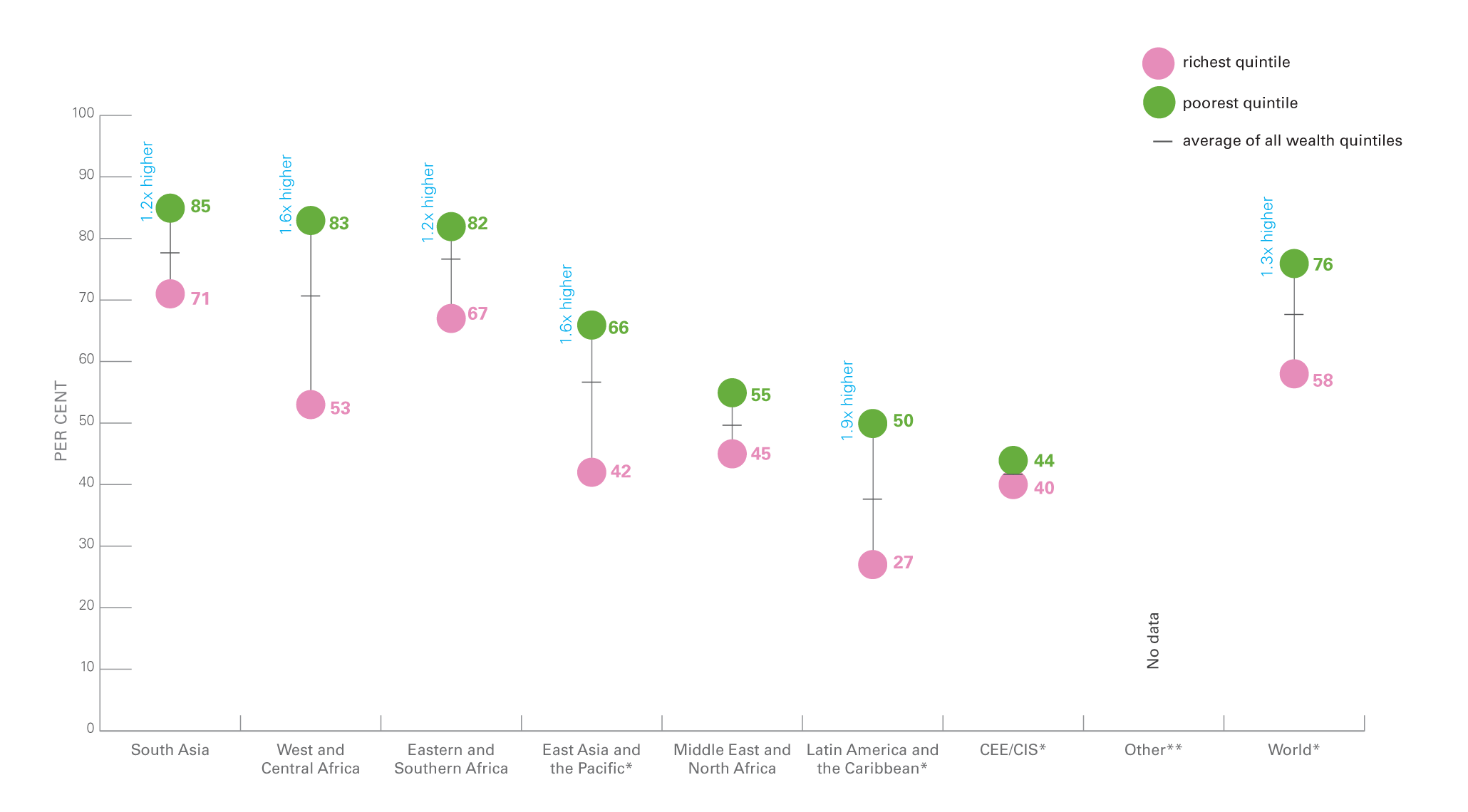 Percentage of 12-23 month olds that are beastfed, by wealth quintile and region, 2015
One such statistic that is keeping the momentum high for organizations such as UNICEF and WHO is that the British Columbia mothers breast feed their children for six months. The rates here are increasing every year and with British Columbia mothers topping the list, this is surely going to set a great example for the other mothers.
If we go by the trends that are being noticed globally, one thing gets out clear, most of the mothers stop breastfeeding the babies after first 3 months and the ones who continue do not go beyond 6 months. Exclusive breastfeeding rates too are dropping as mothers are adding other liquids to baby's diet and this reduces the consumption of breast milk.
With enough benefits attached to breastfeeding, it can be surely said that the ones who are skipping on this are playing with their child's health and immunity in the long run. Breastfeeding should be taken as an element of empowerment by most of the women as with this only the newly turned moms will take it seriously and continue breastfeeding their kids till the time a child turns two.