Christmas is one of the most joyous times of the year. On this day, chestnuts are roasting on an open fire, tall pine trees beautifully decorated with shiny baubles and tinsel are put up around town, colourful lights twinkle through the night, cheery snowmen greet you with smiles along the streets, grazing reindeer provide picture-perfect moments, and jolly old Santa Claus will soon be making his debut.
During this time of year as well as throughout the whole month of December, we celebrate love, faith, miracles, hope and generosity.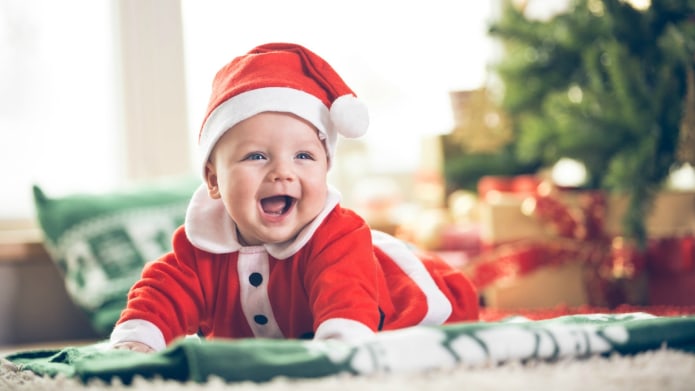 What does the Word "Christmas" mean?
Christmas actually comes from "Mass of Christ". It was however shortened to "Christ Mass". Sometimes the shorter version "Xmas" is also used.
If you are expecting a baby at Christmas time, there are so many reasons to give your child a December/Christmas-themed name. We have some great season-appropriate a list of baby names inspired by the Christmas time. If you are of Christian faith, these baby names would be a perfect choice for your Christmas baby.
Christmas-Inspired Names for Girls:
Christmas-Inspired Names for Boys: