Wonder Woman beauty Gal Gadot has given birth to her second child a beautiful baby girl named Maya with her husband Yaron Versano who is a prominent businessman. The couple welcomed their first daughter together name Alma, in 2011.
Gal Gadot has been married to Israeli real estate developer Yaron Versano since 2008.
Beautiful Wonder Woman confirmed the arrival of her new family member on Instagram today when she shared a family photo with Versano, Alma and Maya in a stroller.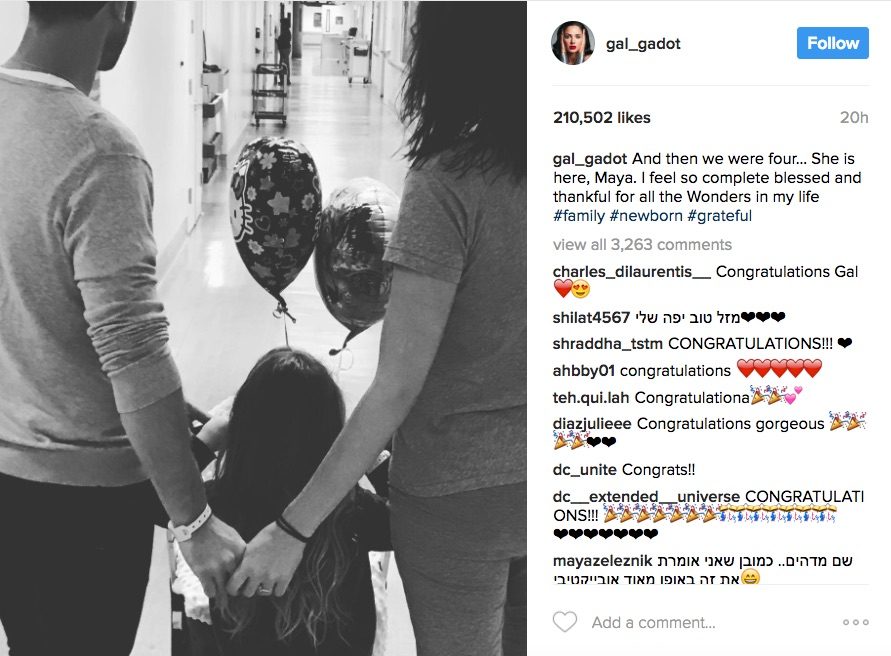 She wrote on Instagram "And then we were four… She is here, Maya. I feel so complete blessed and thankful for all the Wonders in my life #family #newborn #grateful"
Name Maya is in the top 50 most popular baby girl name of 2017. Its a Latin girl name means "Great"
Gadot has previously appeared in films such as "Fast & Furious" and "Date Night." Fans already got a glimpse of her as Wonder Woman in "Batman v Superman: Dawn of Justice".
Congratulations to Gadot and her family!