It is difficult, to comprehend how much compromises a mother has to do in her life. Now the schedule turns out taxing especially for working mom. Every time it is there in the back of the mind to end up things in a jiffy.
Such quick-wittedness allows moving to the next task instantly. Every hour seems challenging when you constantly juggle between work and home. On top of that, the little bundle of joy always demands most of your attention.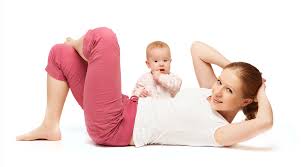 However, I have to be diligent with both the nagging baby and the office front. However, in the midst of all these, you tend to lose yourself. So today, our pick is to throw some light on the daily self-care regime for busy working moms.
Get a relaxation massage:
Post-delivery most of the moms do suffer from postnatal depression. Well, the scenario is common. But ensure that you get rid of that monotonous phase instantly. For that get to the spa and opt for a relaxing full body massage.
The pros will be that it will relieve you from the unnecessary anxieties, depression and the unlimited stress you are taking lately. Make sure you indulge in massage therapy at least once or twice a week.
Snack with your favourite:
You can engage in a cheat meal at least once a week. So, no need to feel guilty about that. For that, you can either snack with your favourite banana chips. Else, you can munch on your desired chocolates. Even, you can have a mouthful of ice creams with strawberry toppings. Remember these little things will elevate your mood. Thus, making you let loose and ecstatic.
Do yoga:
As a working mom are you combating to get that " me time"? Well, that nothing could be better than doing yoga. It is a perfect time dedicated to you. Grab a yoga mat and choose the most relaxing time of the day. Do it every day to find the idyllic balance between your mind and body. For extra privilege can resort to visiting professional yoga trainers as well.
Beauty treatment at the salon:

Self-care means beautifying as well. Therefore, you can engage in a beauty treatment routine every 15 days. You can get everything from steamed facial treatment to facial massage. Along with that, an unwinding pedicure and manicure as well. This small self- pampering will escalate the feel-good part.
Do hangout with friends:
Self-care also includes having a wonderful tension-free time pass with friends. So call up your friends and go for a hangout. Also, take part in activities that make your soul happy from inside.
Have balanced dishes:
To nurture your body perfectly you need to fuel it correctly. As a mom, your little one is your priority. But that does not mean you will be in the back seat. Instead, you should have nutritionally enriched foods. Intake items have the right constituents of carbs, vitamins, minerals, and proteins. However, make sure to put the packaged ones at the shelf rather than try having the organic ones.
Sleeping is a must:
It is true that mom's especially working ones have less time to sleep. It is because they are always on toes to accomplish the daily chore. But the lack of sound sleep can result in adverse health conditions. It may let you get depressed, have cardiovascular trouble and type 2 related diabetes. So to be on the safe mode has adequate sleep for at least 8 hours positively in the night.
Caring words:

Mothers are the support system. But working moms are the warriors so they should follow the above self-care routines for enhanced life.