The Bengali surnames or titles have originated from clan names, village or place names, group names, occupation etc. It is from folk to modernity. For example The surname Mondol has come from Morol or village headman.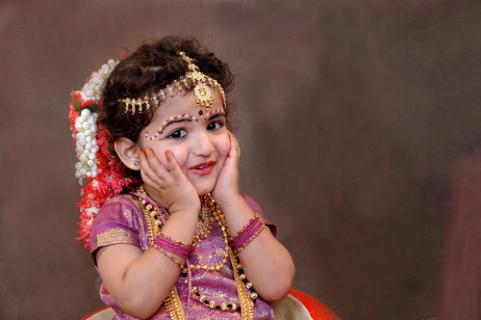 Bengali Brahmin: The different Brahmin communities of Bengal have their own traditional accounts of origin, which are generally found in various genealogical texts known as kulagranthas or kulapanjikas.
Bengali Brahmin Hold Surnames – Acharya, Adhikari, Aich, Bagchi, Banerjee, Bandopadhyay, Bhattacharjee, Chatterjee, Chakraborty, Debnath, Ganguly, Ghatak, Roy, Misra, Mukherjee, Nath, Munshi, Pathak, Sanyal, Tagore, Tewary.
Bengali Baidya: Baidya is a caste community confined to Bengal, which has traditionally claimed Brahmin status, but has been most commonly associated with the Ambashtha caste or sub-caste. Ambashthas are believed to have originated from Brahmin father and Vaishya mother.
Bengali Baidya Hold Surnames — Sengupta, Dasgupta, Duttagupta, Gupta, Sensharma.
Bengali Kayastha: Bengali Kayastha is a caste in India. Kulin Kayastha and Maulika Kayastha are the two sub castes of Kayastha caste.
Bengali Kayastha Hold Surnames – Bose, Basu, Biswas, Chandra, Chanda, Dutta, Datta, Guha, Mitra.
Bengali Baishya: Bengali Baishya caste belongs to the business community.
Bengali Baishya Hold Surnames – Saha, Poddar, Bhowmik, Sarkar, Choudhury, Sikdar.
Bengali Mahishya: Bengali Mahishyas are one of the predominant castes in West Bengal, especially in the southern districts of Howrah, Paschim Mednipur,Purba Mednipur,Hooghly,and South 24 Parganas.
Bengali Mahishya Hold Surnames – Sasmal, Manna, Samanta, Santra, Dinda
Bengali Ugra Kshatriya: Ugra Kshatriya is a higher-caste.Ugra Kshatriya or Aguri, known as The Followers of Lord Shiva.
Bengali Ugra Kshatriya Hold Surnames – samanta,Konar,Panja,Jana
Bengali Gandhabanik: Gandhabaniks are a  Bengali hindu trading caste, traditionally used to trade in perfumes, incense and exotic spices. The lineage of the Gandhabaniks can be traced from the nine gotras namely Alimyan, Bharadwaj, Kashyap, Krishnatreya, Moudgalya, Nrisingha, Ram rishi, Sabarna and Sandilya. The Gandhabanik society is traditionally divided into four groups namely Desh, Sangha, Abat and Santrish.The family names of the Desh are Saha, Sadhu, Laha, Khan and Rudra. The family names of the Auts are Datta, Dhar, Dhar and Nag.
Bengali Namasudra: Namasudra (also Namassej or Namassut) is the name of an Indian community originally from certain regions of Bengal, India. They were traditionally engaged in cultivation and as boatmen.
Bengali Namasudra Hold Surnames – Mondal, Biswas, Sarkar, Kirtania, Ray, Halder, Hira
Bengali Sadgop: The Sadgop derive their name from the Sanskrit word sad meaning good and gopa meaning a milkman. They claim to be descendants of the God Krishna. Gaya and Vrindaban are their pilgrim centers. They Sadgop are divided into two groups, the Kulin and Mulika, with the former further sub-divided into the eastern and western Kulin. Further sub-divided into the Ghosh and Sarhesia.
Bengali Sadgop hold surnames – Bhunia, Ghosh, Kuila, Dandapat, Mahapatra, Bera, Pal, Jana, Patra, Sarkar, Mondal, karan, Ray
Alphabetic Bengali Surnames:
Given below is the list of common surnames which are used by the people of West Bengal:
A
Adhikari is a Hindu surname native to the Indian subcontinent. It is mainly found among several groups including Bengalis, Khas people and Biharis.
Akhand (also spelled Akand) is a surname of the Muslim communities of the Bangladesh and West Bengal of India.
B
Banerjee or Bandyopadhyay is a surname in the Bengal region of India.
Basu:
Basu (variants: Bosu, Boshu, Bose) is a common Indian surname found among Bengali Hindus.
Basus belong to Kayastha caste in Bengal.
Bhaduri is a common Indian surname specifically for Bengali Hindu. The meaning of Bhaduri come may come from a trade, such as the name "Fisher" which was given to fishermen.
Bhattacharya conferred upon those Bengali Brahmins who were involved in sacred rituals by Indian kings and emperors in ancient and medieval times. The word is a combination of the Sanskrit titles Bhaṭṭa ("Vedic priest") and Ācārya ("teacher, preceptor").
Bhuiyan is a Mongolian/Persian surname of people who are descended from one of the twelve chieftains, who ruled the Sultanate of Bengal (1336–1576 C.E.).
Biswas is a common surname in West Bengal. In Bengali, Biswas means trustworthy. Biswas was a title given to trustworthy persons during the Mughal and British period.
Bose:
Boses belong to Kayastha caste in Bengal. Boses are considered as Kulin Kayasthas, along with Ghoshes, Mitras and Guhas
C
Chakraborty is a surname meaning ′Ruler of the country′ or ′Emperor of Bengali. People with the surname Chakraborty are a caste of Bengali Brahmins, and also Kshatriyas.
Chatterjees are from the ancient Kashyap Gotra, which means all Chatterjees are descended from the ancient sage Kashyapa, son of Marichi as per the Puranas.
D
Das:
Das surname is a derived from the Sanskrit word Dasa meaning servant of God, "devotee," or "votary". "Das" may be inferred to be one who has surrendered to God. Das surname is used by the Mahishya community of Bengal.
Dasgupta  is a common Bengali last name or surname in West Bengal, India. The surname is found among the members of the Baidya caste.
Baidyas were regarded as the highest Hindu castes along with Brahmins and Kayasthas.
De:
De or Dey is a surname commonly used by the Bengali community. De/Dey is derived from the last name Deb/Dev or Deva. The surname has been mostly associated with Kayasthas.
Dutta, also spelled Datta, Dutt and Datt, is a Bengali and Punjabi Hindus surnames. Datta means "given" or "granted" in Sanskrit.
G
Ganguly is an Indian family name of a Bengali Brahmin caste. Gangopadhyay (meaning denoting "priest, teacher") is the Sanskritized
form of the original name anglicized to Ganguly.
Gayen is a surname of Bengali origin. In Bengali, the title Gayen referred to anyone involved in the medieval bardic tradition.
Ghatak is a surname of Bengali origin, meaning "one who makes things happen"
Ghosh is an Indian surname found among Bengali Hindus. Ghoshes mostly belong to Kayastha caste in Bengal. Ghosh is also used as surname by the Sadgop (milkman) caste in Bengal.
Guha:
Guha is an Indian family name and surname found predominantly amongst Bengali Hindus. It is also another name for the Hindu deity Kartikeya.
Guha Thakurta or Guhathakurta (pronounced is an Indian family name and surname found amongst Bengali Hindu Kayasthas.
K
Khondakar is a surname of the Muslim communities of the Bengal, India.
M
Maji:
Maji is an Indian family name of hindu religion. They originated mostly from the Indian State of West Bengal and may belong to Sahana or Ugra Kshatriya as well as Kayastha castes among Bengalis.
Majumdar/Mazumdar:
Majumdar is a surname used as a family name. The title is found among Bengalis.
Malakar is a Bengali Hindu surname spread throughout West Bengal and Bangladesh. The Malakars are traditionally garlander by trade.
Mitra is an Indian family name and surname found mostly amongst Bengali Hindus. The surname may have been derived either from the word mitra meaning friend or ally or from the name of an important deity in the Vedas. Mitras belong to Kayastha caste in Bengal.
Mukherjee is a Kulin Brahmin surname of Hindu Religion, common among residents of the Indian state of West Bengal.
P
Pal:
Pal is a common surname found in Bengal among Bengali Kayasthas. It is traditionally believed that 'Pal' originated from Sanskrit 'Pala' meaning protector or keeper.
S
Saha:
Saha is a Bengali Hindu surname indicating a business family lineage, mostly residing in the East Indian state of West Bengal. Several meanings of Saha include 'merchant', 'honest' and 'good'.
Sanyal is a surname, common among residents of the Indian state of West Bengal.
Sen:
Sen is a Bengali Hindu surname derived from the Sanskrit word for "Army", Sena.
Sengupta is a surname found among Bengali people of India and Bangladesh. They belong to the Baidya caste.
Sett:
Sett is a Bengali surname, derived from "Shreshthi" (which means businessman in Hindi). The Setts originally came from Gujarat during the 15th century and settled in Saptagram, Bengal and were engaged in primarily trading in cotton.
Some:
Shome is a bengali surname.
Sikdar is a Bengali surname. Sikdar means owner of one siki (one quarter) of land. This title was given by the British Government.
T
Tagore is the name of a prominent Bengali family of intellectuals, writers and artists, generally known as the Tagore family.
Thakur as a Bengali surname is derived from "Thakurmashai" or 'holy sir' for any Bengali Brahmins and also for someone of high spiritual esteem. Meanings are God, Deity, Idol, Overlord, Lord, Leader or Master, a man deserving respect or reverence, an elder, a spiritual guide, a guru, priest, teacher.