Every season has its own importance in India. India is a land of different religions which are characterized by various religious practices and beliefs. Every religion celebrates seasons. India is a large country so climate differs from state to state. The seasons in the South are different from those in the North, west, and east. But the most common seasons in whole India are the summer, the rainy season, the winter and the spring.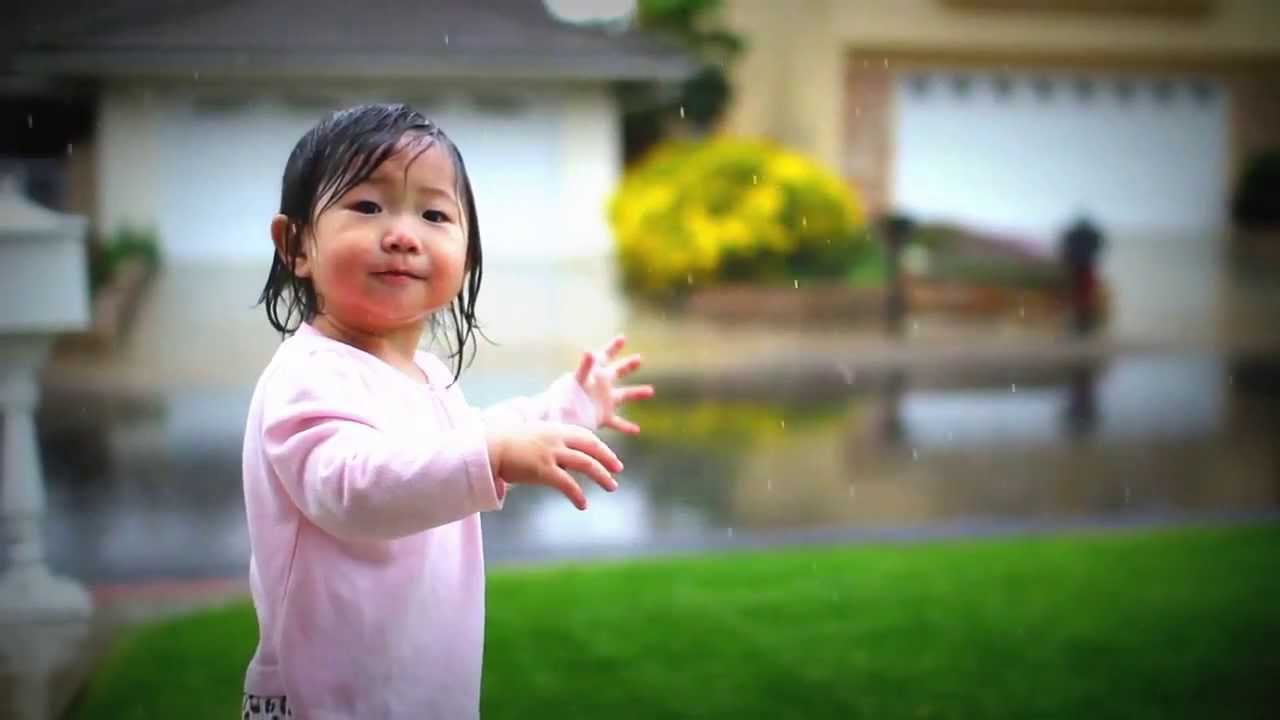 The summer season begins from the month of April and lasts up to the end of June. The Rainy season or monsoon season begins from the last week of June or the beginning of July and the rainy season lasts up to the end of September. The Winter season begins from the month of October and lasts up to the end of January. The spring is the king of all seasons which comes after the winter. It begins with the "Basant Panchami", early in February and continues up to the end of March.
Rainy season is very important for Indians. A large portion of Indian farmers depends upon rainfall to carry out the agricultural activities. It is the time for indoor games, story-reading, and story-telling.
I have a question for you. What will you name your baby, if born in the rainy (monsoon) season? Monsoon season loving parents will definitely prefer names which closely relate to rainy (monsoon) season. I met many parents and asked the same question. They were really curious to know the all unique and beautiful names which relate to monsoon season. Their curiosity inspired me to write this article and tried to bring such baby names.
These are some beautiful Indian baby names with meanings for your baby born during the rainy season.
| | | |
| --- | --- | --- |
| Name | Gender | Meaning |
| Neha | Girl | Dew drop, Rain, Bright one, Affectionate |
| Dhara | Girl | Rain, Constant flow, One who sustains |
| Niha | Girl | Dew drop, Admired for look, Love, Rain |
| Hafa | Girl | Gentle rain |
| Hutun | Girl | Clouds with rain |
| Amaya | Girl | Night rain, Immeasurable, Without limit |
| Barsha | Girl | Rain |
| Neeha | Girl | Dew drop, Admired for look, Love, Rain, Bright one |
| Vrishti | Girl | Rain |
| Varsheni | Girl | Goddess of rain |
| Vrusti | Girl | Rainfall, Heavy rain |
| Riham | Girl | Little, Light rain, Drizzle, Mercy |
| Brishti | Girl | Rain |
| Mazin | Girl | Proper name, Cloud that carries rain |
| Varsha | Girl | Rain, Rainfall |
| Vrushti | Girl | Rainfall, Heavy rain |
| Aamaya | Girl | Night rain |
| Reeham | Girl | Little, Light rain, Drizzle, Mercy |
| Muzna | Girl | The cloud that carries the rain |
| Ubab | Girl | Waves, Heavy rain |
| Musn | Girl | Rain, Clouds |
| Barkha | Girl | Rain, Life giving |
| Varshini | Girl | Goddess of rain |
| Mehuli | Girl | A small rain cloud |
| Varshiny | Girl | Goddess of rain |
| Varshaa | Girl | Rain, Rainfall |
| Dhaara | Girl | Rain, Constant flow, One who holds |
| Neyha | Girl | Rain, Love |
| Varunika | Girl | Goddess of rain |
| Sumegha | Girl | Rain |
| Pekham | Girl | Peacock feathers while it dances during rain |
| Anumeha | Girl | After the rain |
| Anumegha | Girl | Following the rain |
| Varshitha | Girl | Rain, Beautiful, Strong |
| Varshita | Girl | Rain, Beautiful, Strong |
| Muznah | Girl | The cloud that carries the rain |
| Musnah | Girl | Rain, Clouds |
| Barsa | Girl | Rain |
| Himavarsha | Girl | Snow rain |
| Pravarsha | Girl | Rain |
| Satmika | Girl | Good heart, Goddess of rain |
| Varshitaa | Girl | Rain, Beautiful, Strong |
| Nehasree | Girl | Love, Rain |
| Neha Sree | Girl | Love, Rain |
| Sathmika | Girl | Good heart, Goddess of rain |
| Dujanah | Girl | A great rain, Name of a woman |
| Sraboni | Girl | Rain |
| Ghaith | Boy | Rain |
| Maazin | Boy | Proper name, Cloud that carries rain |
| Shirish | Boy | A flower, Rain tree |
| Varshit | Boy | Rain, Strong, Potent |
| Varsheet | Boy | Rain, Strong, Potent |
| Reham | Boy | Little, Light rain, Drizzle, Mercy |
| Aaraiz | Boy | Rain bearing cloud |
| Ghais | Boy | Rain |
| Mehul | Boy | Rain |
| Iravat | Boy | Rain clouds, Filled with water |
| Varsh | Boy | Strengthen, Year, Cloud, Rain, Strengthen |
| Ghayth | Boy | Rain |
| Hillah | Boy | Shower of rain |
| Varshith | Boy | Rain |
| Barsat | Boy | Rain, Rainy season |
| Mukilan | Boy | Cloud we can Say it as a group of clouds before rain |
| Parjanya | Boy | Hindu God of rain, A name of Lord Vishnu |
| Savan | Boy | The fifth month of the Hindu year,  Rain season |
| Shireesh | Boy | A flower, Rain tree |
| Jawdah | Boy | Heavy rain, Benevolent deed |
| Varshesh | Boy | Lord of rain, Lord Indra – King of the Gods |
| Perjanya | Boy | Hindu God of rain, A name of Lord Vishnu |
| Varshal | Boy | Rain |
| Idaspati | Boy | God of rain (Lord Vishnu) |
| Barsaat | Boy | Rain, Rainy season |