With pokemon Go game coming out as a latest source of inspiration for clothes, shoes and what not, one of the strangest and interesting trend that has come out is that parents are naming their kids after characters of this super addictive games. In the past few days since this game has been launched, newly turned mommies are going super crazy to find names that are part of this game and are more than willing to name their bundle of joy with them. People out there are not only finding these names cute, cool and interesting but are also settling in for these to come out with something that is too unique to handle.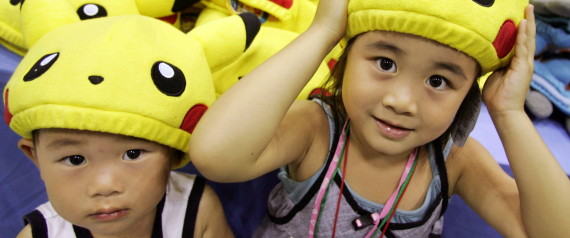 If we check at the latest names that have been doing rounds on the internet, top 5 ones come from the Pokemon Go name and this is not a surprise as this game has made people go crazy literally in the real sense. The names that are on the top of the preferred list these days include Ash, Roselia, Onyx, Ivy and Eevee. These are the names that have made a giant leap in their rankings and the ones that are expected to join these include Ivysaur and Starmie.
In the past we all have seen parents naming their kids after pop characters, style divas, celebs, but this trend is quite a strange one as none of us expected a game to leave such a huge impact. With millions already playing this game the number is going to rise in the coming days and surely this is going to bring in more such names that the parents would with brimming excitement name their kids after.
With the enthusiasm level for Pokemon Go crossing all boundaries and limits, all those crazy names are going to make a big comeback and hopefully this trend would rule for the coming few weeks or even months. With parents eagerly picking names for both boys and girls from the game, the rise in popularity of these names has been quite a dramatic one and looking at this we can surely say that these names are going to rule the baby naming trends for 2016.
It is not that only these few names would rule the charts, parents are eager to play around with these by coming out with new ones by taking inspiration from the original ones. So, we can surely say that a lot of eagerness, excitement and experimentation is in store for the kids who are about to get born or have taken birth in past few days as they will get the names that were hardly known before the game Pokemon Go was launched.
Parents are using names such as Ivy and Onyx and putting them in name generators to come out with unique versions and then naming their kids with something that would leave others thinking. With the impact that this game has made the internet is flooded with new names that are at some point or the other connected and it would be really an interesting thing to watch to what extent parents go for this unique name hunt.