Finding Romantic Names For Girls- No Tough Job- Internet Is Full Of Some Incredible Choices!
With sweet and cute baby girl names making a comeback, we all would have noticed that more and more parents are on the lookout for romantic names when it comes to naming their girl. Yes, with so many choices the pick might seem a bit overwhelming, but with a little caution that idyllic pick can surely be made. It is to be noted here that the romantic girl names have all to do with love, prettiness and lovability and with this is mind the tough job is going to turn out to be a super exciting and interesting one.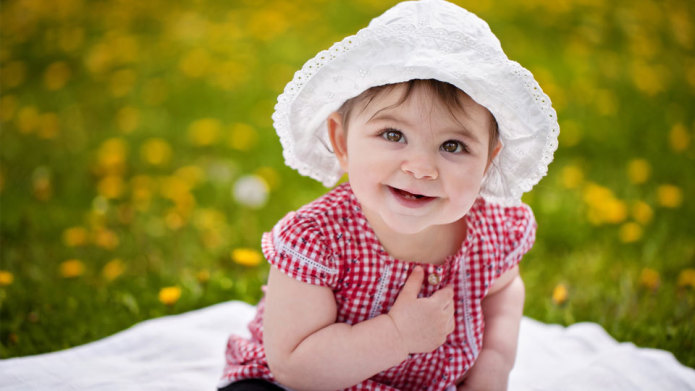 When it comes to finding the best romantic names for girls, it is always a nice idea to go with the ones that have those fancy sounds going. At the current moment the sounds that are acting as the most preferred ones are that of ' ia', 'ella' and 'ana'. Parents can filter out the name options and then go with the ones that have these sounds as then they will be sure of the fact that the names turns out to be a romantic one. The ones, who want to go in for something unique can surely consider option of the ancient love stories and pick the heroine names as chances of going wrong with these are also quite bleak.
Few simple pointers that can be of great help are:
Go in for something unusual as this concept has been working fine in all kinds of names so why not for the romantic ones
Names with a French origin are out and out romantic and the ones who are finding it hard to find that perfect one can surely consider this option
Referring to books and movies might work wonders as with this the parents might get ideas of the names that are not in the minds of the people and in this way they can make their girl's name stand out
Going with the sounds also seems to be a great idea and more so parents can try out various sounds at the time to make a perfect pick at the end
Classic names are making a comeback and they are going to fit into the category of romantic names too
Delicate names are going to fit into the slot pretty well, yes parents will need to carry out an extensive research for these but the hunt will surely bring out fabulous results
For the ones who do not want to go in for the soft names can go in for the dramatic Greek ones as they too sound highly romantic
Names equivalent to the classical ones would turn out to be a nice pick as they will have that unique charm and wont sound old too. It is important to understand that the sounds have to be highly feminine but should not be too low; instead going in for the regal names would work as a great idea.