31 Years old Israeli born super model Bar Refaeli gives birth to her first child baby girl with Husbahd Adi Ezra on August 11, 2016 at Ichilov Hospital in Tel Aviv, Israel. Lovely couple named their bundle of joy, Liv who weighed 7 lbs.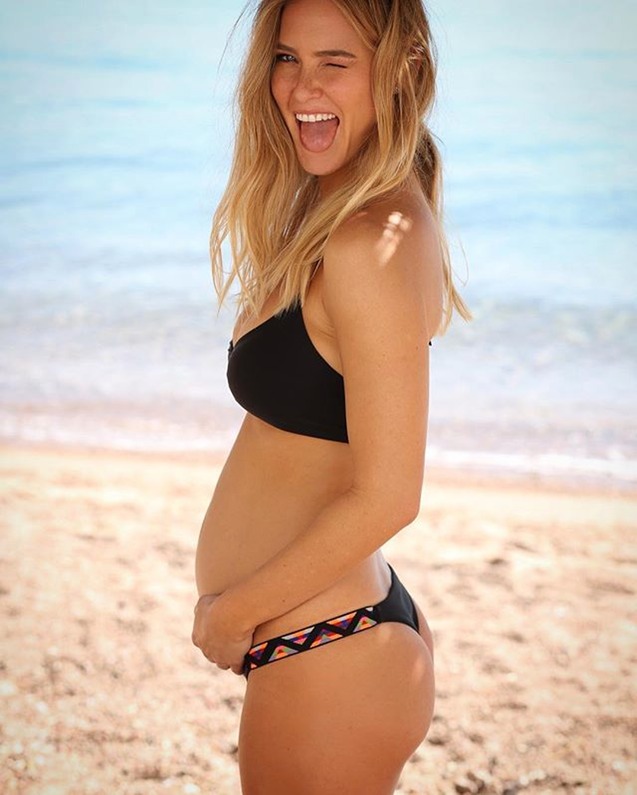 January, Bar announced her pregnancy on Instagram with a pic of a positive pregnancy test. Last week, she showed off her bare baby bump and wrote, "You can come out now .. I'm ready. And heavy."
Early life:
Refaeli was born and raised in Hod HaSharon, Israel, to a secular Jewish family. Her parents, Rafi Refaeli and Tzipi , own a horse ranch. Her parents were both born in Israel, and her grandparents were immigrants from Europe (Italian Jewish, Lithuanian Jewish, and Polish Jewish). Her mother was a successful model in the 1970s under her maiden name, Tzipi Levine.
Refaeli began modeling at the age of eight months. She was awarded Model of the Year" (2000). She became the second Israeli model to appear in Sports Illustrated magazine in her 2007. According to Forbes Israel, in 2013 she was the highest paid model in Israel.
Refaeli got engaged to Israeli businessman Adi Ezra in March 2015 and married in Israel on September 24, 2015.
Big Big congratulations from the team of Babynamescube.com