Hollywood actress and business entrepreneur Jessica Alba, 36 welcomed her third child baby boy with husband Cash Warren on December 31, New Year's Eve. The couple has named the boy, Hayes. Jessica also has two daughters Honor and Haven from Warren.
Alba shared a picture of newborn Hayes on Instagram and wrote: "Hayes Alba Warren 12/31/17 Best gift to ring in the New Year!! Cash and I feel so blessed"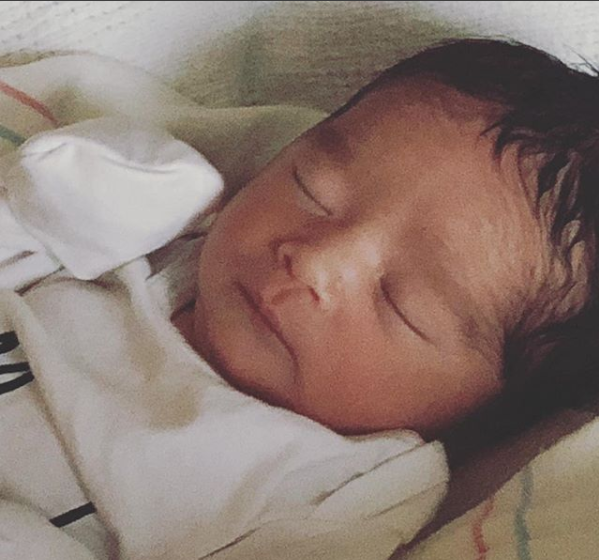 The 36-year-old beautiful actress also revealed his adorable name on Instagram – say hi to baby Hayes Alba Warren.
Jessica revealed the sex of her baby back in October, posting a a snap on Instagram with the happy news.
Jessica said: "@cash_warren and I couldn't be more thrilled to announce…
"#officiallyoutnumbered #babyboy #cantwaittospoilhim #hugsandkissesforlife #soontobemamaofthree!"
Jessica Alba Early Life:
Alba was born in Pomona, California, to Catherine Louisa and Mark David Alba. Her mother has Danish, Welsh, German, English, and French ancestry, while her paternal grandparents, who were born in California, were both the children of Mexican immigrants. Her father's Air Force career took the family to Biloxi, Mississippi, and Del Rio, Texas, before settling back in Claremont, California, when she was nine years old.
During childhood, she suffered from partially collapsed lungs twice, had pneumonia four to five times a year, as well as a ruptured appendix and a tonsillar cyst. She has also had asthma since she was a child. Alba became isolated from other children at school, because she was in the hospital so often due to her illnesses that no one knew her well enough to befriend her. She graduated from Claremont High School at age 16 and she subsequently attended the Atlantic Theater Company.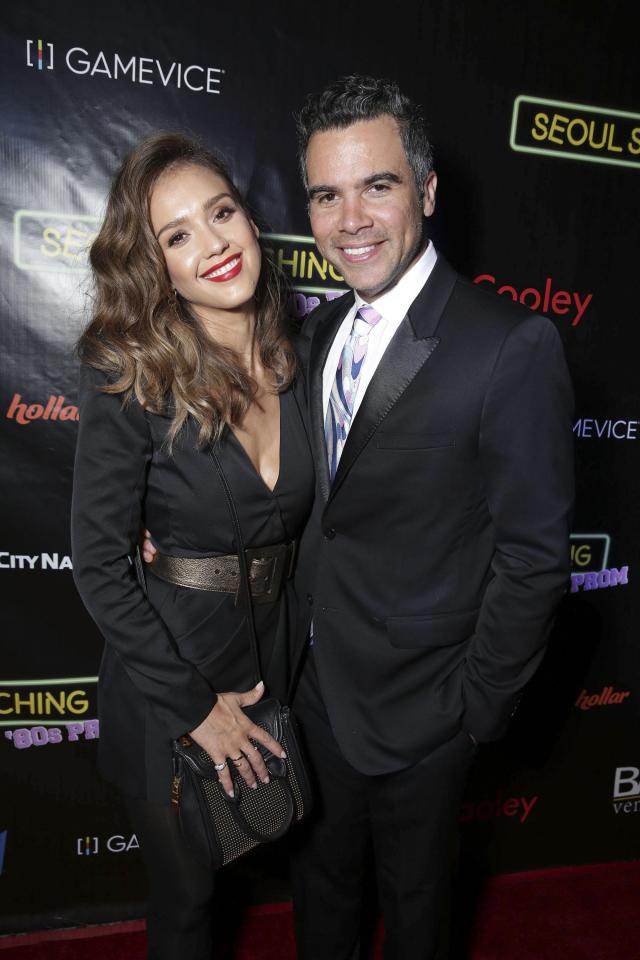 Alba began her television and movie appearances at age 13 in Camp Nowhere and The Secret World of Alex Mack (1994). She rose to prominence as the lead actress in the James Cameron television series Dark Angel (2000–02) when she was 19 years old. She later appeared in Honey (2003), Sin City (2005), Fantastic Four (2005), Into the Blue (2005), Fantastic Four: Rise of the Silver Surfer (2007) and Good Luck Chuck (2007).
She was named among Playboy's "25 Sexiest Celebrities" in 2006 and appeared on the cover of the magazine that year
In January 2012, Alba co-founded The Honest Company, a consumer goods company that sells baby, personal and household products.
She met Cash Warren, son of actor Michael Warren, while filming Fantastic Four in 2004. The pair were married in Los Angeles in May 2008.
Congrats to Jessica Alba, who saw the new year in with her new baby boy no. 3.