Kim Kardashian and Kanye West's family has officially grown. Sweet couple is the one of the world's most famous celeb couples have welcomed their third child a baby girl via surrogate on January 15, 2018 at 12:47 a.m. PT and weighed 7 lbs., 6 oz.
Kim Kardashian announced the news in a post on her website "She's here! We're so in love." Kardashian wrote: "Kanye and I are happy to announce the arrival of our healthy, beautiful baby girl"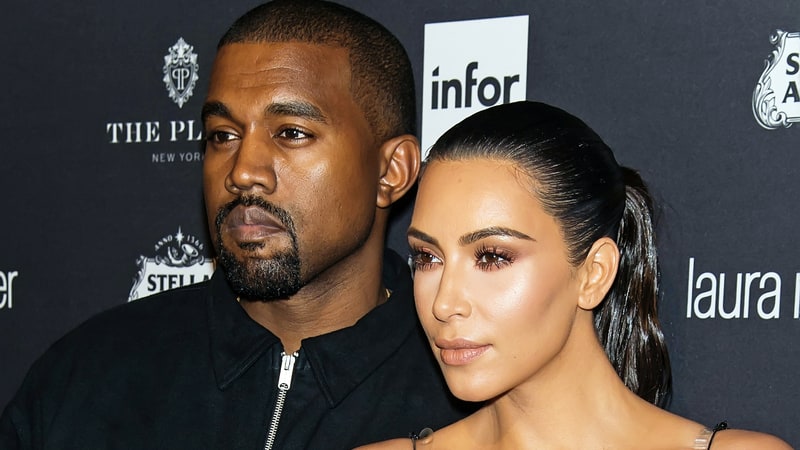 "We are incredibly grateful to our surrogate who made our dreams come true with the greatest gift one could give and to our wonderful doctors and nurses for their special care. North and Saint are especially thrilled to welcome their baby sister."
Their eldest daughter, North West, was born in 2013. Their son, Saint, was born in 2015. In late September, the reality star confirmed the exciting news that she and her husband were expecting their third child during a phone call with Khloe Kardashian.
As she's often discussed in recent seasons of Keeping Up With the Kardashians, Kim suffers from placenta accreta, a high-risk condition that made her first two pregnancies unusually challenging. For this reason, the couple opted to hire a surrogate to carry their child.
But she wanted a third baby and her desire grew stronger in the wake of her traumatic experience as the victim of an armed robbery in Paris in October 2016.
Who is Kim and Kanye's surrogate?
In July 2017 it was reported that Kim and Kanye are using an "agency" surrogate to have a third child and in September TMZ revealed that the surrogate is a "married African-American college graduate with two children of her own".
What will Kim and Kanye name their third child?
Kimye has chosen rather distinctive names for their children so far, and it's safe to assume they will do the same for their third child.
Kim previously explained in an episode of Keeping Up With The Kardashians: "If we name our kid with a K name which is kind of what we want, mainly just because Kanye and I are K's, then they're going to call us the KKK."
For names and meaning, visit: http://www.babynamescube.com