As far as babyproofing is concerned, you have to start as early as possible. In fact, you should have started yesterday. As soon as you found out that a baby is on the way, plans should be set into motion for babyproofing your home.
Don't wait until your child starts crawling or walking. You'll never know when exactly that's going to happen. So be prepared and start babyproofing your home right now.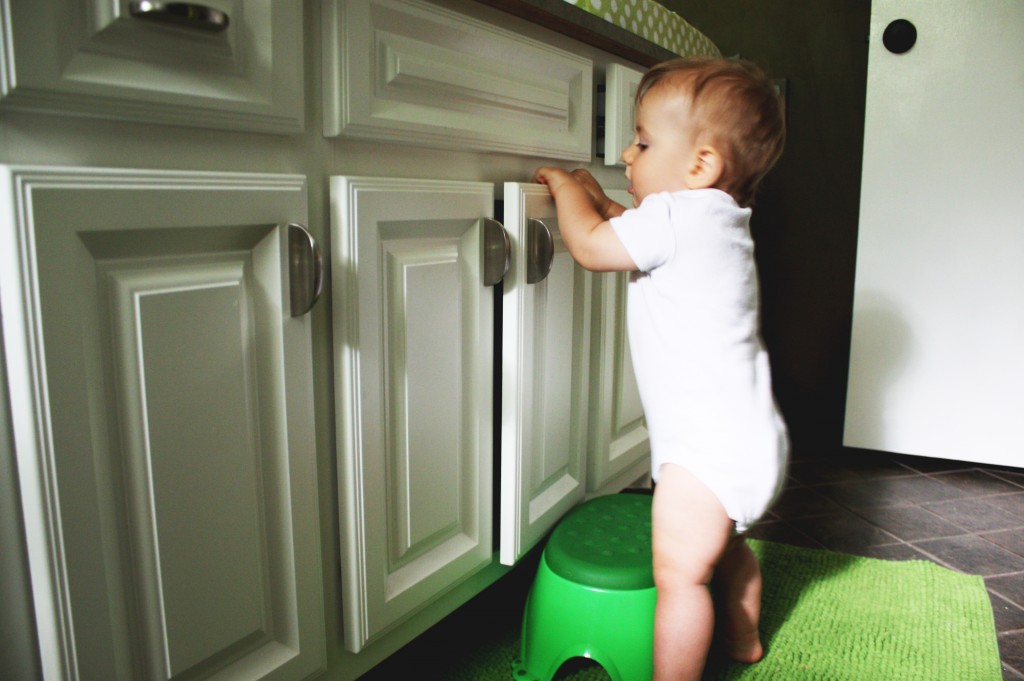 Babyproofing Steps to Prioritize:
As a general rule, you have to baby proof the entire home as fast and as efficient as you can. However, you have to start somewhere, and it's a good idea to start with the most important babyproofing steps. Start by doing these things:
Buy a crib with fixed rails:
Cribs with drop sides are banned and for good reason so theoretically speaking, you won't be able to buy one anyway. However, be wary if you're getting a hand me down crib. There's a chance that it has drop sides. Stick to a crib with fixed rails.
Check in and around your home for dangerous plants:
You may not know it yet, but your house plants could be dangerous to children. Do research and remove them if necessary. Make sure to check your front and backyard as well for the presence of dangerous plants.
Install smoke and carbon dioxide alarms:
If you haven't done so already, now's the perfect time to install these alarms. Your child won't be able to tell if there's smoke or carbon dioxide present in the air so let these alarms warn you for your child.
Secure the windows:
A window screen won't be able to stop a child from falling. Use window guards instead.
Remove potential choking hazards:
Get down on all fours so you can look around your home like how a child would look around a home. See things that will potentially attract your child and remove choking hazards that you'll see.
As a general rule, whatever that can fit through a toilet roll insert is a potential choking hazard.
Childproof your doors and install door alarms:
Kids are fast. They can be out your door before you know it. This is why it's a good idea to childproof your doors and install door alarms. This way, your child won't be able to leave your home without you knowing.
Secure appliances and furniture:
Appliances like TVs should be secured with straps so that they won't be toppled over by your child. Use the same for lighter furniture. For heavier furniture, use anchor bolts.
These are very important babyproofing steps, but your job doesn't stop here once they're done.
Other Babyproofing Steps
You can check out ContractorQuotes for an easy-to-understand infographic on the 68 babyproofing steps that you have to do. Check it out right now so you can start babyproofing your home. Remember, you have to start right now. With these many steps, you can't really wait another day!