With that busy schedule and super hectic lifestyle fading that essence of family meals that bond between the family members too has begun to crack. Going by the saying , ' family that eats together stays together', it is high time we realize that giving quality time to the family holds vital importance and what better than enjoying that last meal together to end the day on a pleasant note.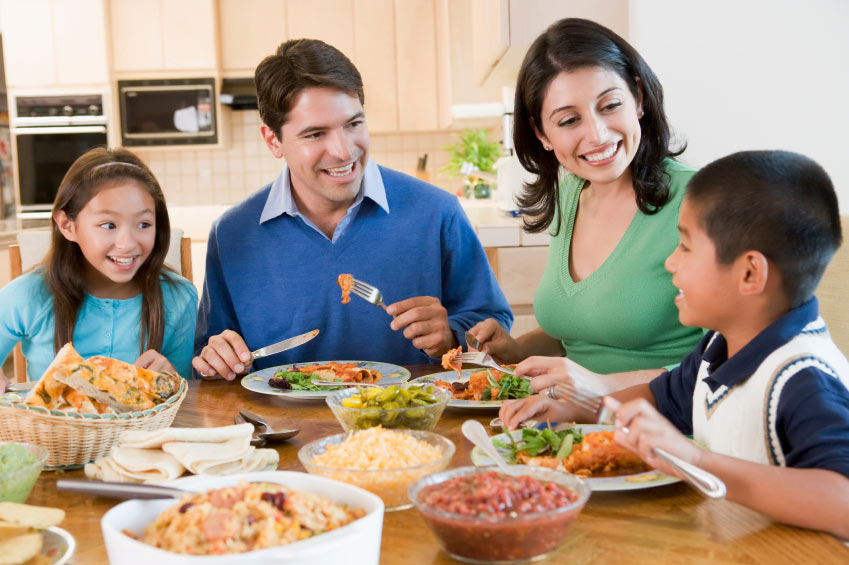 Here are 10 reasons that will make one understand why having meals with the family lift up spirits of the family keeping mind and body active.
Interactions tend to become better and more meaningful during that family meal time as opinions and thoughts of each family member are readily available
Aged members in the family are the ones that need most attention, during family meals one can talk to them to learn about their comfort and work on the areas that need improvement
Sense of belonging in increased as each member sitting around that round table feels connected and thus stays happy always
Family problems and issues that have been bothering a married couple or siblings can be solved at the dinner table as each member will come out with a solution or suggestion and the most appropriate one can be picked
Teaching kids about family values and responsibilities becomes easy on the dinner table and that too without kids realize that they are being tonight anything
Kids can be taught table manners and etiquettes of eating food when in a group and this is going to bring a raise in their confidence level
Overall health of the family stays better as there are less dine outs and this on the other hand save big bucks too
When kids get a chance to talk with the elders openly, their vocabulary improves and due to this they become confident public speakers which acts as an asset for their overall personality
With the younger generation going gadget freak that family dinner time creates that media or phone break which brings in their attention to something that holds more importance in life
Stress levels drop down to a great extent when one sits with the family to enjoy that meal and the family members become more cheerful
Before one decides on making dinner as the family meal, it is important to set few simple rules so that no distractions occur. TV, mobile phones and other distracting elements are not to be touched during the meal time; this time belongs to the family and should be full of fun.
Elders need to ensure that they give their kids and grand kids some time to settle into the family meal time habit and make sure that there is always something interesting on the platter to attract their attention. Involve family members in the dinner preparations or to set the table as this will make them feel connected to the concept of family meal time. Always remember, having meal times are a wonderful tradition to carry forward, families that adhere to these come out as the close knit ones.